If you owe a vehicle in Australia, then you would have heard about the pink slip of rego inspection. In simple terms, when vehicles are 5 years or more than 5 years old, they need to undergo RMS or Road Maritime and Services to pass the safety check. This is often referred to as a pink slip or rego check or rego inspection. With timely inspection, you can enhance the quality of your vehicle, and also go for high-quality inspections that will be longlasting and that will give you the ultimate value for money. You can now choose the online rego inspection services to carry on with your pink slip inspection processes, within a fixed period of time, and in any case, you the results are sent to the RMS, and a slip is generated and given to you in due course of time.
Where Can You Get The Rego Inspections Done?
Well, there are two ways to get this service, you can either go online and choose the service station or else if you are aware of one, then you can take your vehicle to the place. To locate an authorized center, you can also use the Transport Road and Maritime Services on the government website, that will help you in locating an authorized rego check center. The rego inspections are all done by professionals, and in any case, you need to be cautious about the duration of the rego services and the total time and cost taken for the overall service done. The right rego service can go a long way in allowing you to maintain your car in the best possible manner. Whether you have a caravan, or a trailer or a motorcycle, you can use the pink slips to go for regular rego inspections. There are multiple companies available that have different authorized RMS e-safety inspection sections. There are also other convenient ways like the mobile mechanics who help you a lot regarding your vehicle and the ways by which you can take your car to these places. Also, with the mobile rego services and inspections, you can rest assured of the same quality and take your car to the nearest service center as per your availability. All the minimum safety checks require 30-45 minutes to be completed, and you can purchase a CTP green slip from your insurer to carry on with the process further. This process can be with regard to your entire vehicle registration for another 6-12 months.
Areas For Rego Inspections Include:
Before you go ahead to choose the inspection center, it is important to know what are the various areas of the check that fall under rego inspections:
The professional will check the type depth and tread
Condition of the vehicle
Working of headlights, interior lights, dash lights, etc.
Seatbelt condition
Engine, exhaust, suspension condition
Brake efficiency test
Wheel alignment
Engine fluid leaks
Other Types Of Slips Issued While Rego Inspections:
There are pre-registered and unregistered vehicles. The rego inspection report varies as per the type of vehicle that you have. If your car has not gone for rego check for a period of more than 3 months, or else, if you have a car that has been part of an interstate bargain, or for whatever reason, you have an unregistered vehicle, then you surely require a blue slip inspection. There are both blue and green slip inspections that are available, and you can book your appointment accordingly. The number plates, car body and the completion of the necessary paper registration process can be taken back to see what fits in the new plate or whatnot fits the best paperwork for you. An important point that you must remember is that you need a qualified technician to check the vehicle. They must pay attention to the minute details and should be able to decipher the problem visually. They do the check considering the safety and roadworthiness as a priority. Make sure that you always visit an authorized center for rego checks.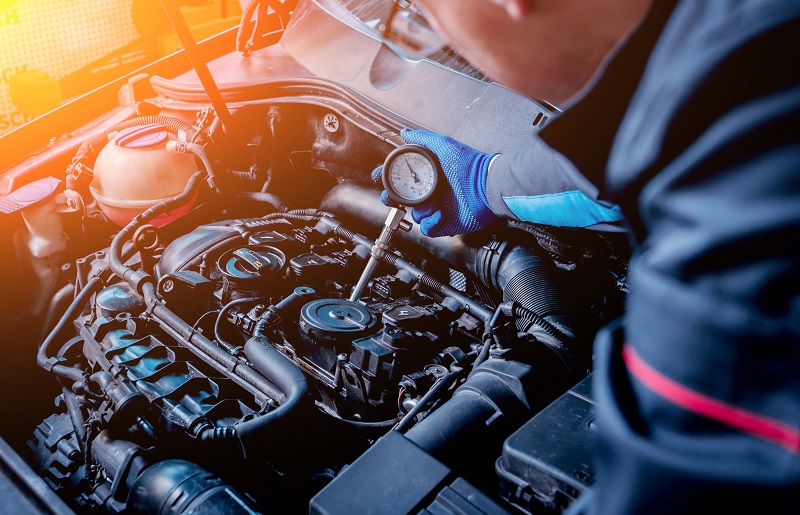 What if the car or vehicle fails in the inspection?
In case of failure of inspection, a white slip is used by the inspector. With this, you must go for a re-inspection within a period of 14 days from the day of rejection. There are no additional charges for the re-inspection, but this happens only when you take back your vehicle to the same center.
Now you can also book your rego inspections online and ask the technician to You can check and compare the prices and the packages and then compare them accordingly before you choose the final project for your car. Make sure that you don't delay this inspection, not only because you need to maintain your vehicle, but also for the safety of the one who is driving and the passengers.